Model
Interface
Interface:
PCI Express 2.0 x16
Chipset
Chipset Manufacturer:
AMD
GPU Series:
AMD Radeon HD 6000 Series
Stream Processors:
160 Stream Processors
Memory
Effective Memory Clock:
1066 MHz
3D API
Ports
Details
Max Resolution:
2560 x 1600
Dual-Link DVI Supported:
Yes
Features
Features:
Low Profile Design|+|- Low profile design saves more spaces.|+|- User can build slim or smaller system easier.|+||+|All Solid Capacitors|+|- 10 years ultra-long lifetime (under full load).|+|- Lower temperature and higher efficiency.|+|- Extreme low ESR.|+||+|MSI Afterburner Overclocking Utility|+|- Support Real-Time Video Capturing function to record in-game scenes and share with friends.|+|- Support Kombustor to test user's graphics cards.|+|- Support Advanced Fan Speed Control function.|+||+|Predator Video Capture|+|- FREE bundle within Afterburner 2.23!!|+|- Support real-time video capturing.|+|- Multi-thread supported.
Form Factor & Dimensions
Card Dimensions (L x H):
6.50" x 2.72"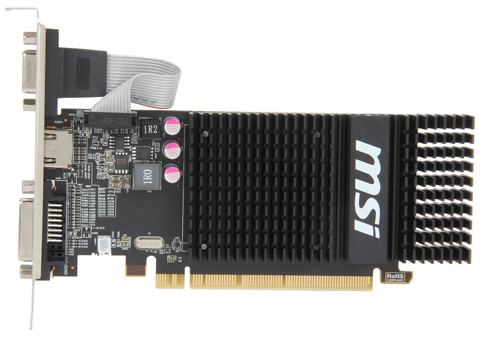 Your PC is now more visual than ever with the MSI R6450-2GD3H/LP graphics card. It delivers great graphics power for your daily tasks, at a price that won't make you wince. An assortment of advanced DirectX 11 technology enables a performance boost in your work and play applications, such as HD video playback, photo editing, web surfing and even the Windows 7 operation.

MSI Solid Capacitor Graphic Cards MSI Graphics Card products utilize high quality solid capacitor. For the gamers and high-end users, this feature not only means that product has better quality components within, but also provide much stronger support while users want to engage in hard-core tuning.

Low Profile Design In a low profile format, this graphics card is perfect for use in HTPCs or small cases. Arm your small cases with amazing graphics performance.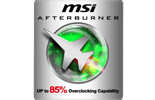 Afterburner This utility released by MSI enables all MSI graphics cards users to boost performance and to monitor all kinds of critical information in real-time. It supports Kombustor to test user's graphics cards. Real-Time Video Capturing function support allows you to record in-game scenes and share with friends. Afterburner is a completely free utility which is compatible with almost all MSI graphics cards

Predator Video Capture The MSI R6450-2GD3H/LP offers gamers free bundle Predator video capture. Predator video capture supports real-time video capturing and multi-thread. With Predator video capture, you can record in-game scenes and share with friends.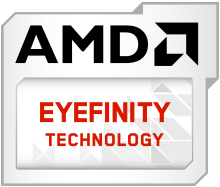 AMD Eyefinity Technology Get immersed in gaming, productivity and entertainment on multiple displays simultaneously. Supporting multiple independent display outputs simultaneously, AMD Eyefinity technology delivers innovative graphics display capabilities enabling massive desktop workspaces and ultra-immersive visual environments for the ultimate panoramic computing experience.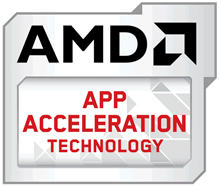 AMD App Acceleration Powered by a set of innovative hardware and software technologies working in concert behind the scenes, AMD App Acceleration technology gives you enhanced speed and performance beyond traditional graphics and video processing. With the App Acceleration technology, you can enjoy beautifully rich and clear video playback when streaming from the web, take in your favorite movies in stunning, stutter-free HD quality, run multiple applications smoothly at maximum speed, and enjoy lightning fast game play and realistic effects.