Model
Interface
Interface:
PCI Express 3.0 x16
Chipset
Chipset Manufacturer:
AMD
GPU Series:
AMD Radeon RX 500 Series
Core Clock:
1295 MHz (OC Mode) / 1280 MHz (Gaming Mode)
Stream Processors:
2048 Stream Processors
Memory
Effective Memory Clock:
7000 MHz
Memory Interface:
256-Bit
3D API
Ports
HDMI:
1 x HDMI (Gold Plated)
DisplayPort:
3 x DP (Gold Plated)
Details
Virtual Reality Ready:
Yes
System Requirements:
System PSU Limitation: 450W
Dual-Link DVI Supported:
Yes
Form Factor & Dimensions
Card Dimensions (L x H):
9.13" x 4.76"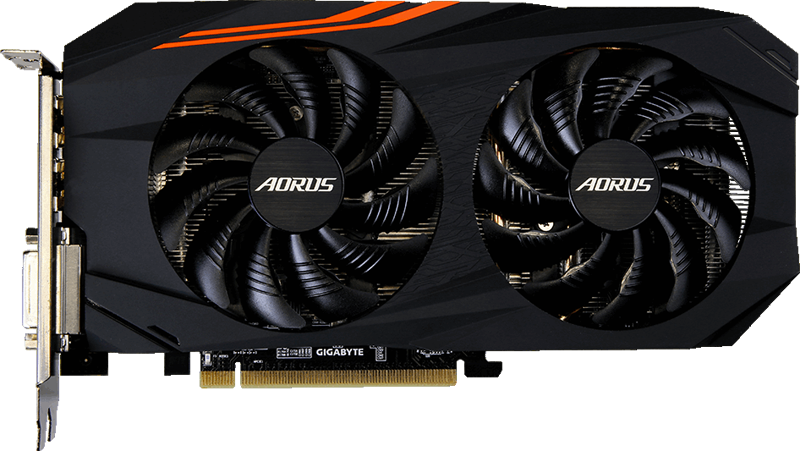 Turn your PC into a true gaming machine with the Radeon RX 570 graphics card. Based on AMD Polaris architecture and manufactured with 14nm process, the Radeon RX 570 is specced with 2048 Stream processors, 4GB/8GB GDDR5 memory and 256-bit memory bus. A performance-class graphics card, the Radeon RX 570 delivers smooth performance for the hottest AAA titles at Full HD, and also delivers the power to drive you into the next level of immersion of the world of VR gaming and entertainment.
This Gigabyte AORUS Radeon RX 570 is supercharged to 1295MHz Boost clock (1244HMz for the reference card) in OC mode, built with Ultra Durable components, and fitted with WINDFORCE 2X fans and an all-around cooling design that covers all critical components. It also features customizable 16.7M-color RGB lighting so you can make your gaming rig uniquely yours.

AORUS All-Around Cooling Solution
AORUS provides the all-around cooling solution for all key components of the graphics card. It keeps not only GPU but also VRAM and MOSFET cool, to ensure a stable overclocking operation and longer life. On the front side, the GPU direct touch heat-pipes combine a metal base plate to dissipate the most heat from the GPU and VRAM. On the back side, the copper back plate dissipates the heat from the GPU back side. All other key components are taken care of very well by the WINDFORCE cooling module. AORUS assures the customer a better cooling solution in many ways.

Heat Pipes Direct Touch
The pure copper heat pipes are shaped to maximize the direct contact area to the GPU for enhanced thermal transfer. The heat pipes also touch a large metal base plate covering the VRAM module via thermal pads to ensure the critical cores are properly cooled.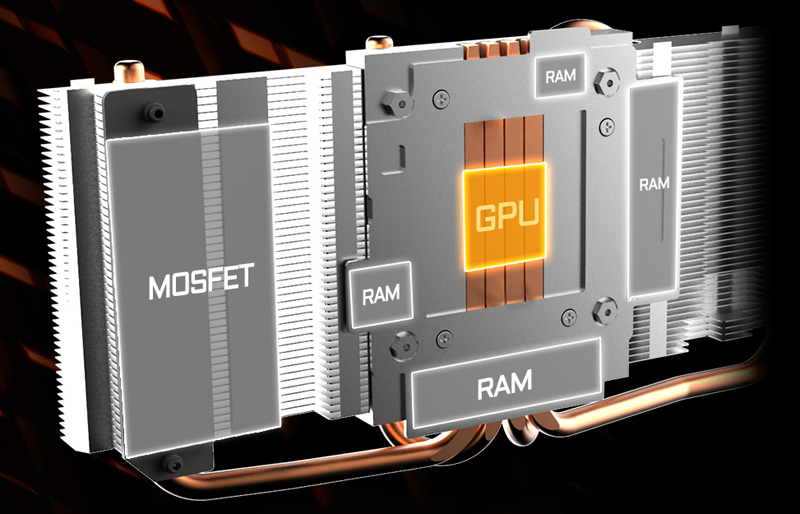 Advanced Copper Back Plate Cooling
Excessive heat from GPU not only gets dissipated utilizing the massive cooling module in the front but also through the back side with a copper plate, providing a well-rounded thermal solution for the GPU.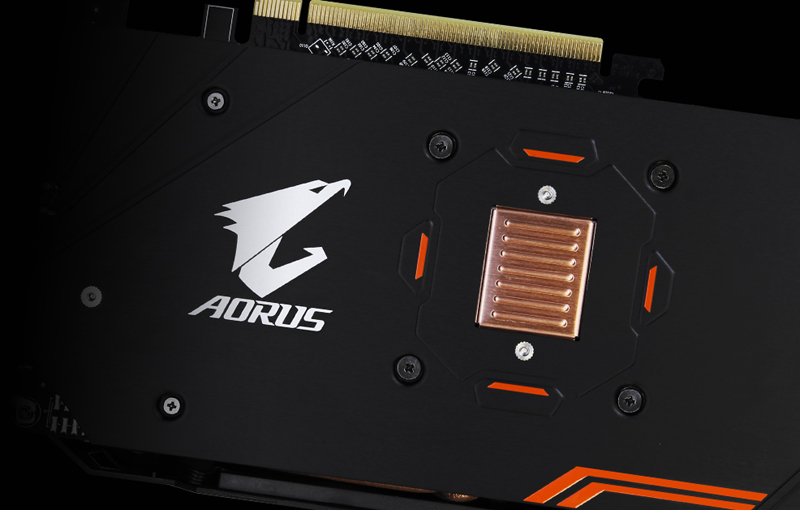 WINDFORCE 2x Cooling System
Equipped with 2x 90mm unique blade fans, 4 pure copper composite heat-pipes, and heat-pipe direct touch GPU, the WINDFORCE 2X cooling system delivers an effective heat dissipation capacity.
Alternate Spinning
Optimize air flow by the alternate spinning fans that reduce air turbulence and effectively dissipate the heat.

3D Active Fan
The AORUS graphics cards are equipped with 3D-Active Fan. The fans will remain off when the GPU is under a set loading or temperature for low power gaming. The LED fan indicator on the top of the graphics card provides an instant display of the fan status.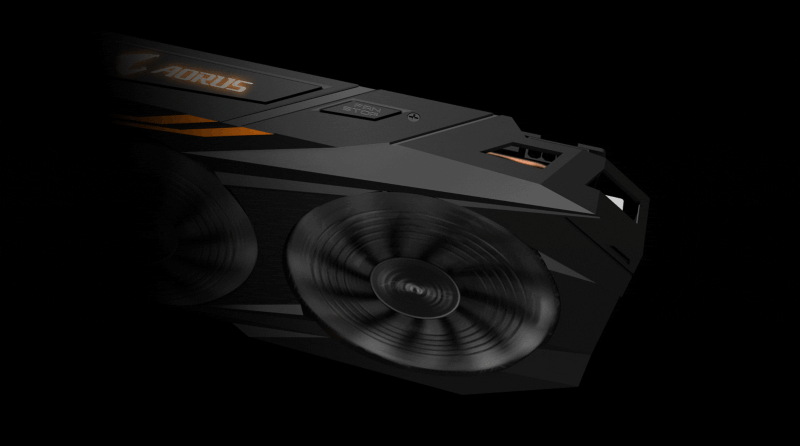 Composite Heat-Pipes
The composite heat-pipes combine both thermal conductivity and phase transition for efficiently managing the transfer of heat between two solid interfaces, which increases 29% of cooling capacity.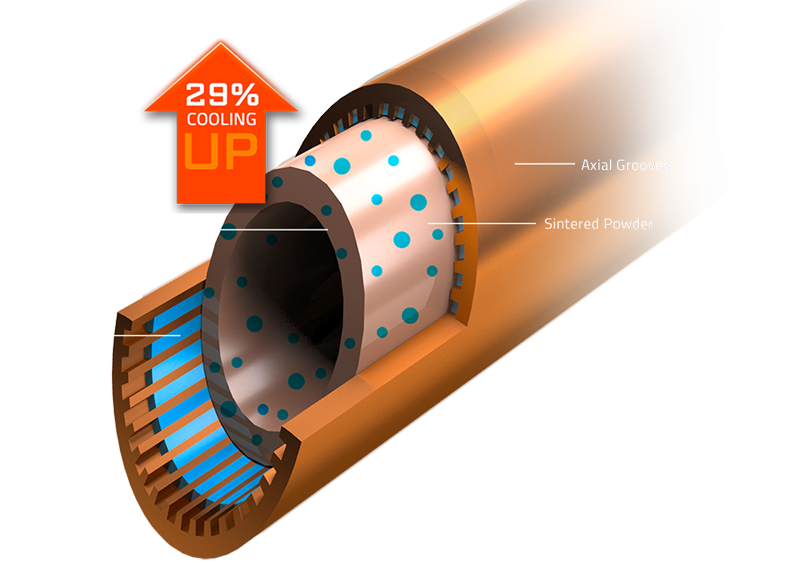 Unique Blade Fan
The airflow is spilt by the triangle fan edge, and guided smoothly through the 3D stripe curve on the fan surface, effectively enhancing the airflow by 23% over the traditional fans.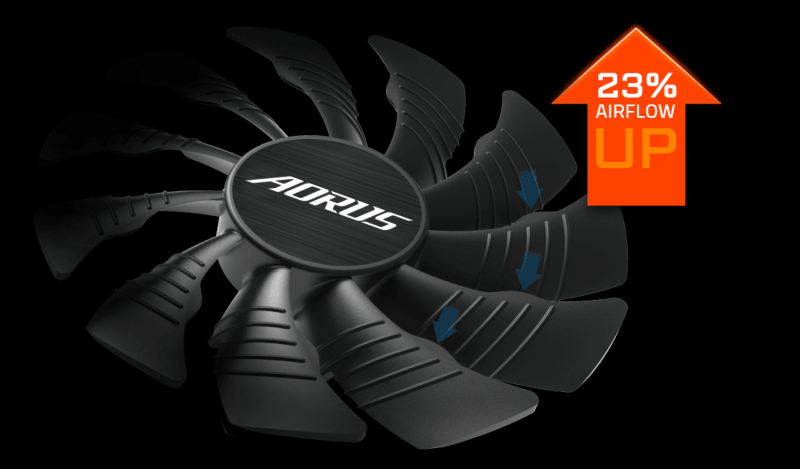 RGB Fusion
With 16.7M customizable color options and numerous lighting effects, you could now choose the right scheme for your gaming rig through AORUS graphics engine.
Choose from five lighting effects to match your preference: Cycling, Consistent, Flash, Double Flash, and Breathing.
Premium Build In Every Aspect
Stylish Metal Back Plate
The metal back plate offers rigidity and protection to the structure, while adding a sleek, clean look to the product.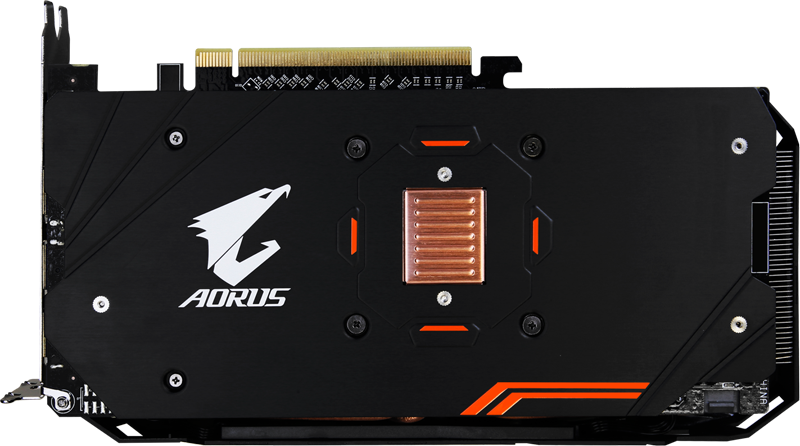 Smart Power LED Indicators
Be alert when PCI-E voltage is unstable with the smart power LED indicator.
Built for Overclocking with 6+1 Power Phases 6+1 power phases on the card make the MOSFET working at a lower temperature and provide more stable voltage output.
Ultra Durable Materials Engineered with the highest-grade chokes and capacitors, this graphic card delivers outstanding performance and durable system lifespan.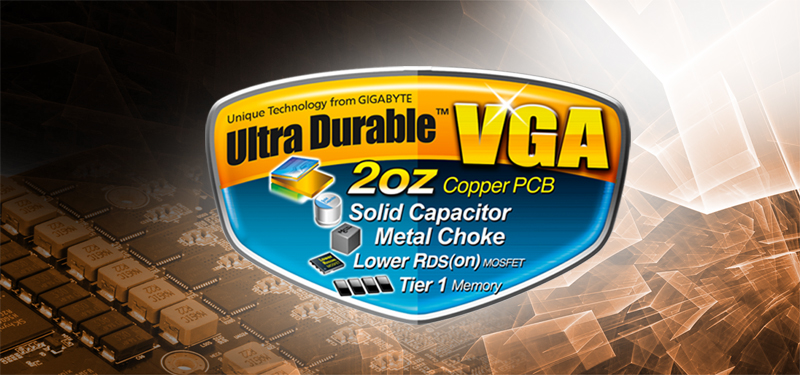 AORUS Graphics Engine
Clock speeds, voltage, fan performance, and power target can be monitored and tuned in real-time according to your own preference through this intuitive interface*.
* The interface and functionality of the software is subject to each model.